Biochem takes part at the exhibition "The World of Milk" in Sofia Bulgaria November 2014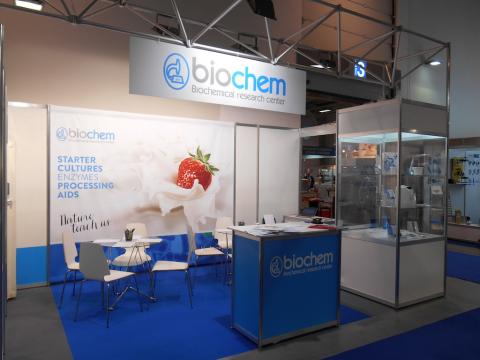 Biochem srl was presented as exhibitor at "The World of Milk" -Specialized Exibition  for Bulgarian dairy industry that taken place from   5 to 8th November 2014 at the Inter Expo center , Sofia, Bulgaria.
Each year The World of Milk welcomes Bulgarian and foreign visitors - professionals and experts from the sector, wiling to intensify trade relations with current partners and to establish contacts with new customers.
The collective participation of the visitors from all of European countries , has encountered very interest and gave the advatange to present the high quality products and the new useful solution that the company offers for the market of milk and dairy industry.